Happy Mid-Autumn Festival!
Happy Mid-Autumn Festival! May the full moon bring blessings and happiness from our home to yours.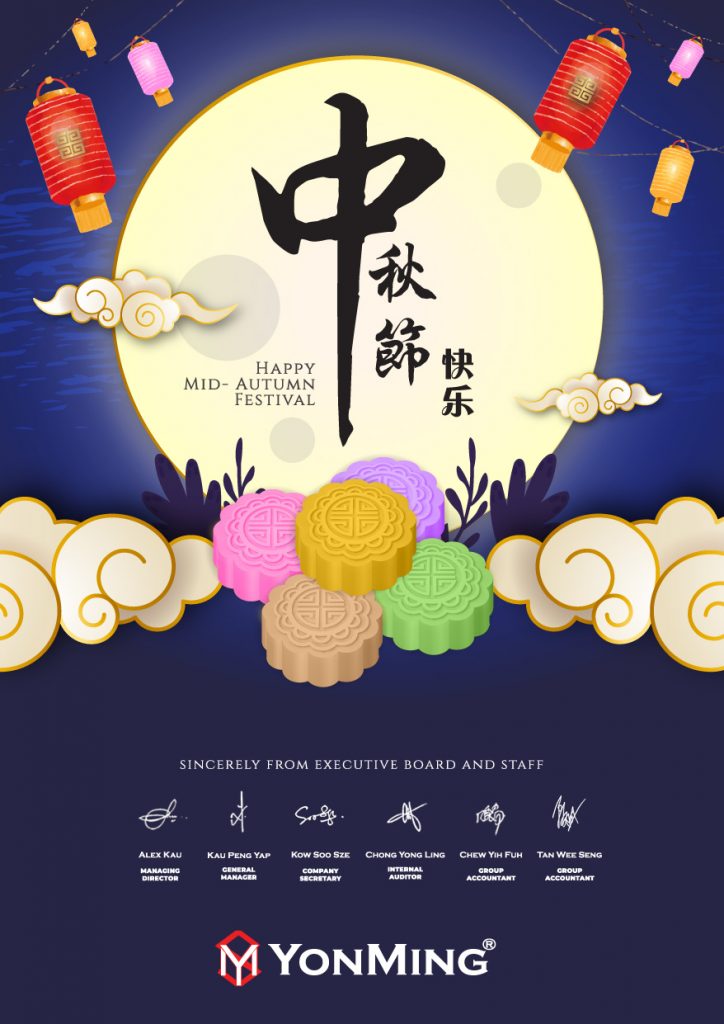 Our Branches
-- Select --
Malaysia Branches

Oversea Branches
News & Events
Automated Manual Transmission

May, 2021
VCC Product AirCond Product for HD Application
How to Handle "Coolius A30 Bus" Machine for Truck Aircond System
WABCO ECAS System Overview (Electronically Controlled Air Suspension)
Hendrickson Intraax Axles & Wabco TEBS-E Product, Technical & Maintenance Knowledge to customer
Happy Vesak Day
Happy Aidilfitri
Happy Labour Day
the Malaysia SKF team had invited members of the YonMing Malaysia team to visit their SKF factory in Nilai, Negeri Sembilan.
Happy Ramadan
WABCO Air Dryer System Protector Overview
Valeo Indonesia for Organizing A Webinar
Wabco Air Compressor Overview
Happy Chinese New Year 2021
Merry Christmas & Happy New Year
Happy Winter Solstice Festival
Happy Deepavali
Happy Mid-Autumn Festival
Happy Dragon Boat Festival
Hari Raya Aidilfitri 2020
Happy Vesak 2020
Selamat Berbuka Puasa Ramadhan 2020
YonMing Thailand Annual Dinner
President of Mann + Hummel together with his team member has visited to our YonMing Thailand
Happy Lunar New Year
40th Company Annual Dinner
More News, You can login to www.yonming.com