The YonMing Group yardstick is to anticipate customer needs and provide solutions efficiently and effectively, offering 1-stop convenience to minimise downtime and maximise productivity.
Workshops across Malaysia
Provides heavy commercial vehicle maintenance, testing and diagnostics like Axle Play Detector, Vehicle Diagnostic and Brake Tests. An online job order system improves efficiency.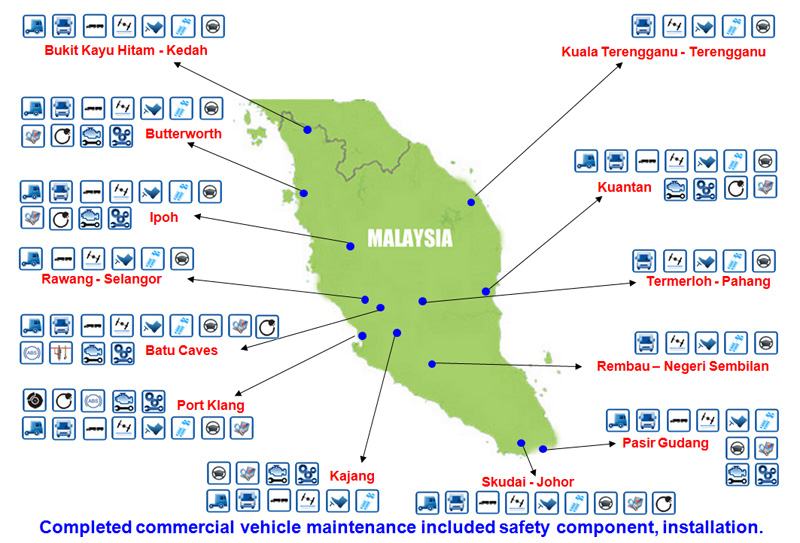 24-hour ResQ Team breakdown assistance across Malaysia
Over 25 ResQ Team vehicles are on hand to expand the boundaries of convenience, offering full repair equipment with just a phone call.